Welcome
Having the ability to move freely throughout life is very important, learning to do this safely and with the support of the muscles of the trunk is what Pilates is all about.
Pilates for beginners : we have a Saturday beginners matwork class at 10.15am, a new daytime Studio equipment class on a Saturday at 10.15pm. Please give us a ring or email to book in.
Ballet Barre on Monday at 10.30am with Tess or do you have a little one, come to our dance class for 3-5 year olds at 9.30am on Monday.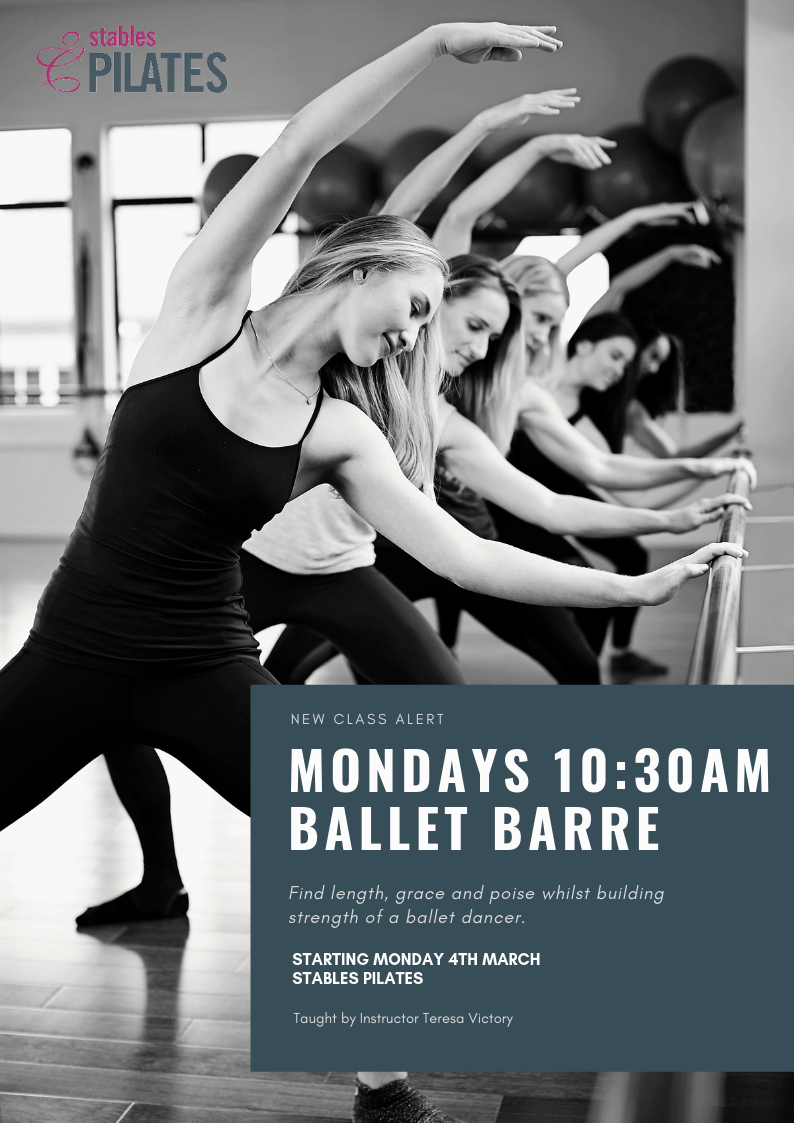 The Pilates Method builds strength, tone and stretches the body. It uses the systematic practice of specific exercises coupled with focused breathing patterns to change how you move.
Using specialised apparatus, Pilates works by toning muscles, as well as balancing muscular force at the joint level. It stimulates circulation,increasing flexibility, joint range of motion,alignment and its fun.
Regular Pilates practice promotes new neuromuscular patterns, heightened body awareness and precise co-ordination making sport and leisure activites easier.
Not sure what class you'd like to try, pop into the Studio and ask to have a look around.