About
The Stables Pilates Studio was based at the Business Centre Intwood Road Cringleford until COVID-19 when we made the decision to split into two smaller Studios which enable safe social distancing for our clients.One Studio is in Norwich city centre on floor 2 of St Mary's Works, whilst the other is based in Colney behind the Spire hospital.
Studio philosophy
Our aim as teachers is to make this wonderful form of exercise accessible and manageable for everyone while still maintaining the essence of the original classical mat programme devised by Joseph Pilates. Clients are introduced gently to the principles of Pilates, with exercises modified where necessary but ultimately to build up strength and stamina. We work towards achieving the more challenging exercises in the original programme. Practising Pilates is a continual learning process - there is always more to understand about the method and ways to enhance the movement - but you will reap the benefits of a stronger, more flexible, toned and graceful body along the way.
?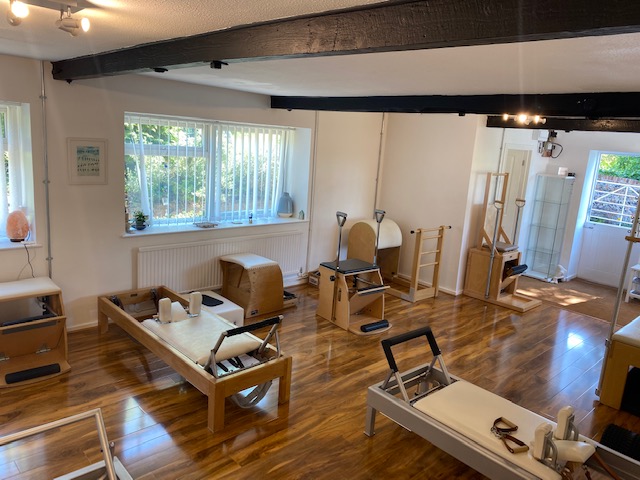 ?

Meet the Instructors
Lindsay Rose
I have been practising Pilates since 2002 and teaching since 2004. I had no background of dance or fitness but simply started taking Pilates classes after physio advice and was immediately impressed by the effect it had on my hypermobile body.
I currently am employed to teach for a Tier Three Service within the NHS and I was part of the Global Diagnostic Specialist Back Pain Team for 10 years as well as previously providing Matwork classes for Spire Physiotheraphy Outpatients Norwich.
I trained orginally with the Body Control Pilates Association (www.bodycontrol.co.uk). I then went on to qualify in Studio Equipment and Classical Matwork through the Contrology Studios in Chipperfield, Hertfordshire . The Contrology Studio has rebranded to become the Centre of Spatial Medicine, the Centre specialises in working in the classical traditions of Pilates and with Thomas Myers' Anatomy Trains. Integrating fasical connections with pilates.
I have qualified with Spiraldynamik MovementMed Course Intermediate.
I am also qualified as a Level 3 Pilates Advanced Instructor, to take GP Referrals and as a Level 4 Exercise Specialist for Obesity and Diabetes on the Register of Exercise Professionals (www.exerciseregister.org). Lindsay is based at the Colney Studio
Nikki Horner
I came to Pilates 18 years ago with back and joint pain from a debilitating inflammatory condition. Pilates helped me manage the condition and keeps me mobile and strong. I found it so effective I decided to train as a teacher, not just to keep my own body working but to facilitate others to discover the benefits and joy of the Pilates method.
I qualified in 2004 with the Body Control Pilates Association and have since gone on to train further in classical matwork and studio equipment with Contrology Method Pilates in Chipperfield, Hertfordshire. I am qualified with Buff Bones to teach Bone Health classes to people with osteoporosis and osteopenia and have completed Mariska Brelands Pilates for MS training and various lower back pain courses. I am also a Level 3 Pilates teacher with the Register of Exercise Professionals.
I have qualified with Spiraldynamik MovementMed Course Intermediate. Nikki is based at the St Mary's Works, Duke Street Studio.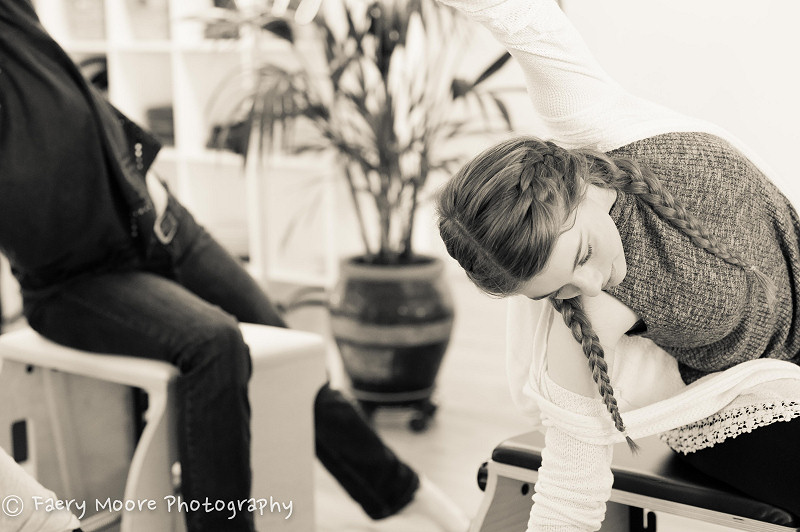 Body Control Pilates is a Registered Trade Mark used under licence.