About
The Stables Pilates Studio was based at Global Diagnostics Clinic, Colney Hall until July 2016 when we moved to our much larger, lovely premises in Cringleford.
The Studio has a large equipment room, a separate matwork studio and a treatment room which is used for physiotheraphy and massage. We also have a changing room, tea, coffee and a comfy sofa to wait in, just in case you are dropping in after work.
Studio philosophy
Our aim as teachers is to make this wonderful form of exercise accessible and manageable for everyone while still maintaining the essence of the original classical mat programme devised by Joseph Pilates. Clients are introduced gently to the principles of Pilates, with exercises modified where necessary but ultimately to build up strength and stamina. We work towards achieving the more challenging exercises in the original programme. Practising Pilates is a continual learning process - there is always more to understand about the method and ways to enhance the movement - but you will reap the benefits of a stronger, more flexible, toned and graceful body along the way.
?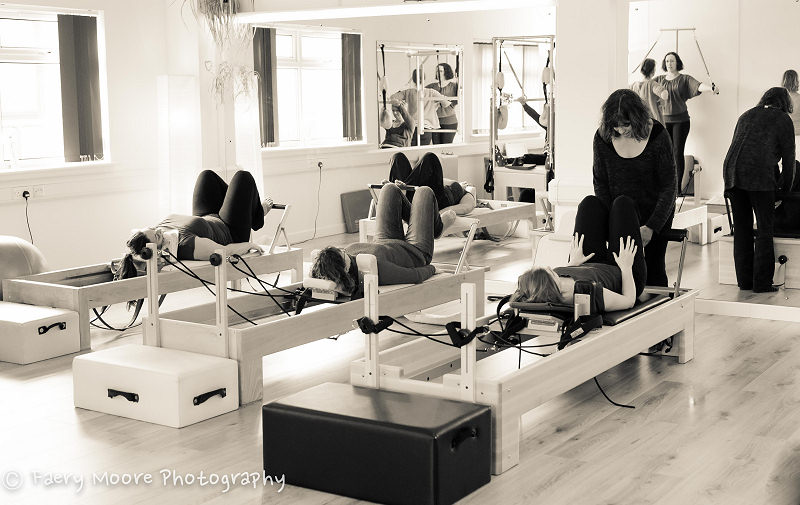 Meet the Instructors
Lindsay Rose
I have been practising Pilates since 2002 and teaching since 2004. I had no background of dance or fitness but simply started taking Pilates classes after physio advice and was immediately impressed by the effect it had on my hypermobile body.
I currently am employed to teach for a Tier Three Service within the NHS and I was part of the Global Diagnostic Specialist Back Pain Team for 10 years as well as previously providing Matwork classes for Spire Physiotheraphy Outpatients Norwich.
I trained orginally with the Body Control Pilates Association (www.bodycontrol.co.uk). I then went on to qualify in Studio Equipment and Classical Matwork through the Contrology Studios in Chipperfield, Hertfordshire . The Contrology Studio has rebranded to become the Centre of Spatial Medicine, the Centre specialises in working in the classical traditions of Pilates and with Thomas Myers' Anatomy Trains. Integrating fasical connections with pilates. I am a faculty teacher for the Centre of Spatial Medicine, I often have student teachers in the studio doing observations or assisting classes. We will always ask if this is okay for you, please feel free to say no if you do not want a trainee observing your session.
I have qualified with Spiraldynamik MovementMed Course Intermediate.
I am also qualified as a Level 3 Pilates Advanced Instructor, to take GP Referrals and as a Level 4 Exercise Specialist for Obesity and Diabetes on the Register of Exercise Professionals (www.exerciseregister.org).
Nikki Horner
I came to Pilates 18 years ago with back and joint pain from a debilitating inflammatory condition. Pilates helped me manage the condition and keeps me mobile and strong. I found it so effective I decided to train as a teacher, not just to keep my own body working but to facilitate others to discover the benefits and joy of the Pilates method.
I qualified in 2004 with the Body Control Pilates Association and have since gone on to train further in classical matwork and studio equipment with Contrology Method Pilates in Chipperfield, Hertfordshire. I am qualified with Buff Bones to teach Bone Health classes to people with osteoporosis and osteopenia and have completed Mariska Brelands Pilates for MS training and various lower back pain courses. I am also a Level 3 Pilates teacher with the Register of Exercise Professionals.
I have qualified with Spiraldynamik MovementMed Course Intermediate.
Kirstie Steadman
I started going to Pilates classes in 2009 and enjoyed them so much that I decided to train to become a teacher. I qualified as a Level 3 Advanced Matwork Instructor in 2011, and then completed my equipment training in 2013. After going to a Pilates convention in Windsor I fell in love with the classical Pilates repertoire and trained in this Method at the Everybody Pilates Studio in Portsmouth.
I enjoy working with all types of bodies but especially sports people, dancers and fit, active bodies. I am in awe of the way the Pilates method changes peoples bodies to become taller, stronger, more flexible and improves their posture and movement.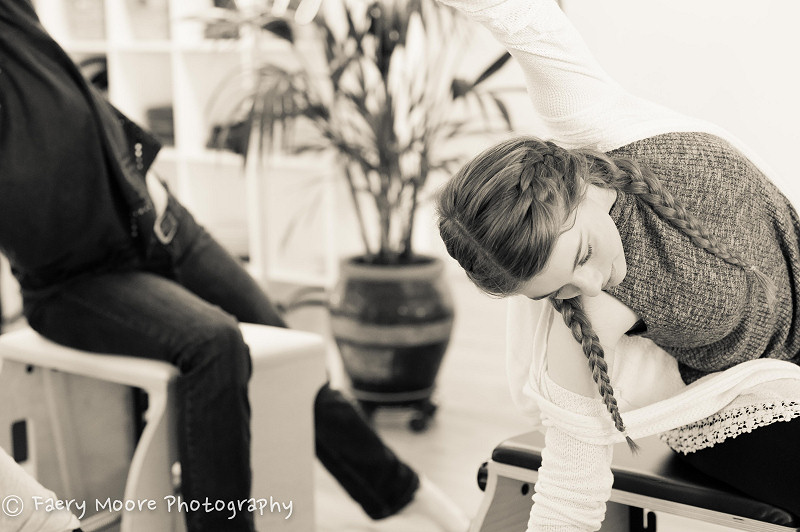 Nancy Macintosh
Nancy qualified with Ron Fletcher in London and has continued with her professional training ever since, teaching for 19 years she has lots and lots of experience and loves to get a healthly body moving! You might know her from when she had her own Studio at the Manor House in Coltishall. She has lots of experience in helping you reach your fitness goals.
Amanda Cooper
Amanda is qualified with Body Control Pilates for both matwork and the Studio apparatus she has a steady style of teaching bringing you week by week into a stronger body. Amanda is a keen horse rider, taking part in dressage competitions on a regular basis.
Amanda Brandish
I discovered the benefits of Pilates after childbirth. I am a qualified Pilates Foundation mat teacher and a Pilates in Motion qualified studio teacher, with additional specialisms in pre and postnatal Pilates.
I have been teaching for over 11 years. I have experience of teaching clients with varying levels of fitness and those with specific conditions such as knee/hip replacements, prolapsed discs, piriformis syndrome, sciatica and trauma-related injuries. My classes range from beginners to intermediate mat classes, private, duet and studio equipment classes.
Over the last 10 years I have combined a range of wider disciplines with Pilates to develop a deep, holistic understanding of the body. I am also a nutritional therapist, massage therapist and reflexologist.
My classes are suitable for anyone, regardless of age or ability. I like to keep classes small, so that I can tailor exercises to clients individual needs.
Lottie Dodds
I qualified in Pilates matwork through the Pilates Foundation in 2007 and teach part time in addition to my nursing career. Lottie specialises in matwork and has a loyal and ever expanding client list. Her eye for detail and smooth flowing classes are a joy.

Body Control Pilates is a Registered Trade Mark used under licence.