Studio and Reformer Classes
Available from all the teachers working at the Studio, these are a popular and effective way of training in a Pilates Studio environment. The sessions are built around a standard format with the teachers tailoring the repertoire of exercises to suit your individual needs. Sessions typically incorporate both mat and apparatus based Pilates exercises focusing mainly on the Reformer.

We are a dedicated group of passionate instuctors with the common goal to deliver high quality, challenging and mindful classes each and everytime we teach. Working with you to encourage flow and independance, so you take your Pilates out of the Studio and into your everyday life.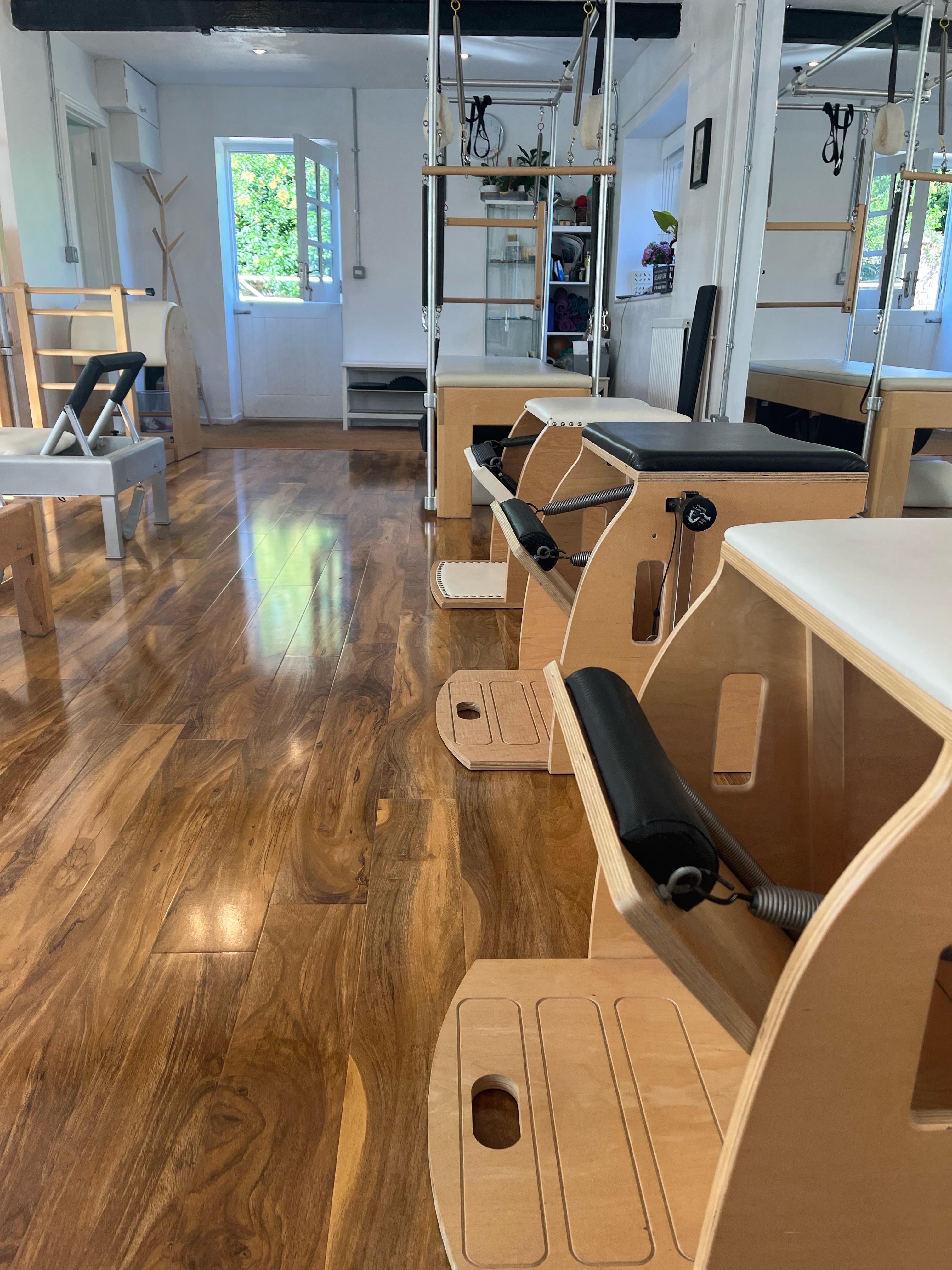 These sessions working with up to three clients at any one time, giving direction, feedback and correction throughout the class. New exercises are regularly introduced to give variety and challenge to your sessions, ensuring continuous progression and development.
Sessions are pre booked and last 1 hour and 10 minutes, the sessions are graded to enable you to work in a group that is approprate to your Pilates experience and level.
Clients range in age from early 20's to late 70's all working regularly to maintain and improve their performance and manage conditions.